Posts tagged 'painting'

Patriotic Barn by Kerry Reed
Recently, a very talented young yet experienced artist needed a place to take some photos to use as reference material for an upcoming art show to be held in early April. He found me online and  took advantage of my photography studio for rent in Pittsburgh.
He brought along with him a few samples form his portfolio and quite honestly I was blown away. I've always had a special admiration for anyone who can paint.
I'd like to share his work with my Creative Dreamers readers and I hope you enjoy his talent as much as I did.
Check out a sample of his work below as well as his Art of Natiq website.
Title: Why
Everyone wants to be liked…
generally speaking that is. And of course, artists of all varieties are no different. Whether you are a writer or a singer, painter or photographer, whatever the case may be, it's never easy when someone doesn't like your work.
But one thing we all have to remember is that for the most part, criticism of our work as artists is not something to be taken personally. While there may be a few people out there who do attack artists on a personal level, my honest belief is that this is vary rare in the grand scheme of things.
As the old adage does, beauty is in the eye of the beholder. Thus the appreciation or lackthereof  for any kind of art is subjective.
So, in my humble opinion all artists should try to:
1. Avoid becoming defensive or overly sensitive about criticism
2. When possible, use it to your advantage
After all, it doesn't benefit anyone when an artist turns away from his or her craft. Imagine the loss to the world had Shakespeare given up after his first negative review. But, when you use critical information to your advantage, it can provide another perspective and maybe even convince you to work harder at certain aspects of your craft.
Easy way to get inspired
So, a while back, I posted an article taking about the necessity of inspiration for artists. Whether your chose medium is painting, sculpture, performing arts of whatever the case may be, inspiration is essential.
Today, many of us use smart phones. And with smart phones comes the availability of various apps. One such app that can possibly help to get those creative juices flowing for Android users (I'm sure iphones have something similar) is simply called "Inspirational Quotes."
It's a free listing of a seemingly endless number of famous and inspirational quotes from some of the greatest thinkers, innovators and entertainers of all time. At the very least, something like this might help to kick start the flow of your creative juices.
It is a commonly recognized phenomenon…
That many of the most reputable artists across any number of genre have had to deal with some serious personal demons.  This notion continues to  remain as true today as it ever has.
In terms of literature, we need only refer to people like Edgar Allen Poe, Sylvia Plath and Ernest Hemingway. When it comes to painting a case in point is Vincent Van Gogh. And more recently in the world of music we've seen the untimely demises of such talents as Michael Jackson, Amy Winehouse and Whitney Houston.
For some reason many, many artists seem to struggle with addiction, depression, bi-polar disorder or some other major issue.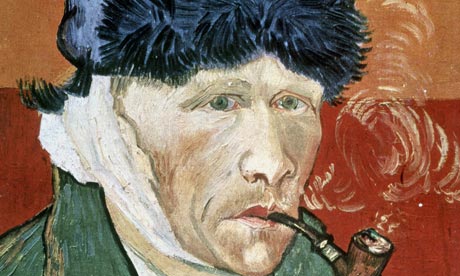 While of course I cannot even dream of comparing myself to the likes of the folks mentioned above, I myself suffer from a mid-grade combination of Obsessive Compulsive Disorder and Attention Deficit Disorder, not to mention off and on bouts of depression.
As sad as all of this can be, perhaps in some ways it can be useful. Artists can channel these negatives into their work to create deep, intoxicating works and relate to their audience on a very personal level. In a very simplistic way of putting it, perhaps one can take the lemons life gives them and make lemonade.
Perhaps these challenges will always be with us but if that is to remain the case, maybe we can somehow at least make use of them.
One thing any type of artist absolutely needs is something to inspire them.
Whether you work in the visual arts with photography, painting or some other medium, you need a subjects to bring to life.
If you write, you need a story or topic to approach and develop.
If you're a musician or performing artist, you need a message and perhaps an audience.
Whatever the case may be, every artist needs his or her muse if you will.
So, what inspires you?